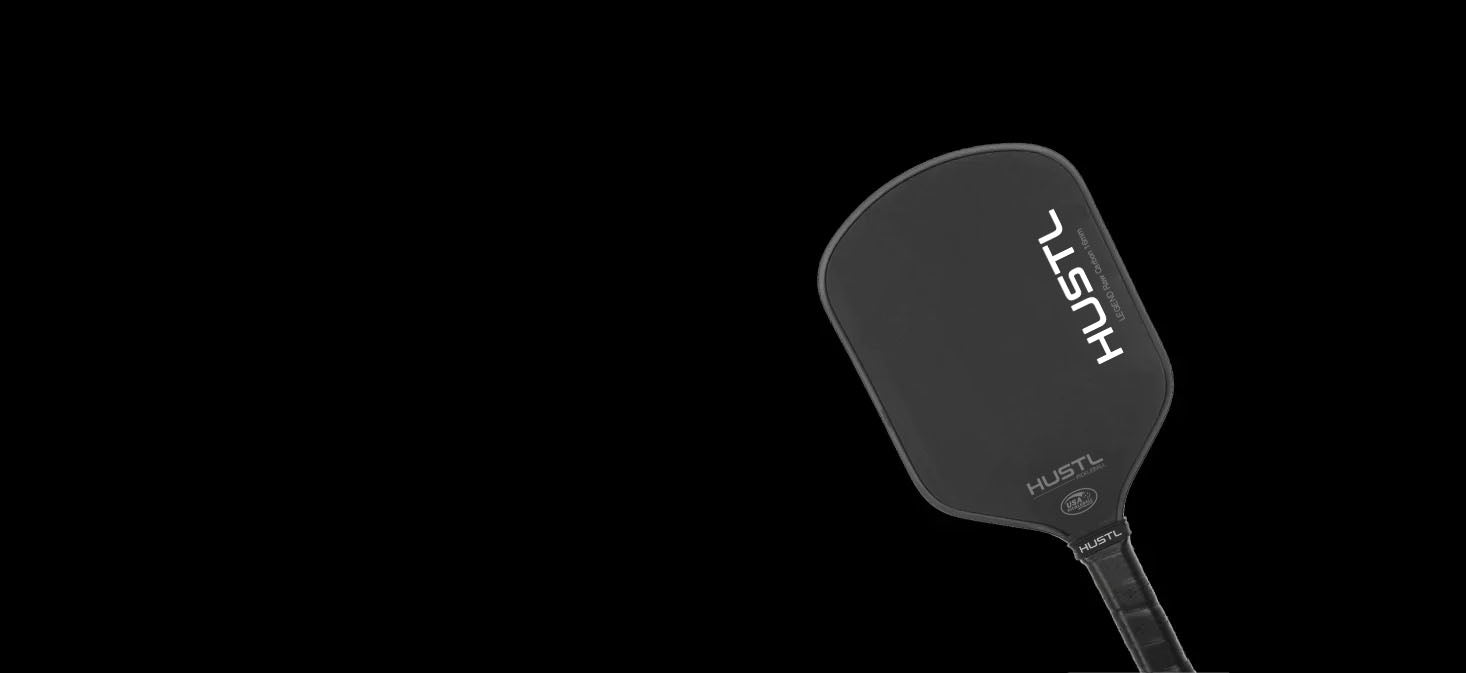 DESIGNED, ENGINEERED & TESTED IN AUSTRALIA
HUSTL PICKLEBALL
HUSTL Pickleball is an Australian based company that designs and manufactures performance pickleball paddles for all skill levels - beginner to PRO. Our paddles are made of premium quality materials with latest technology engineering.
Shop Now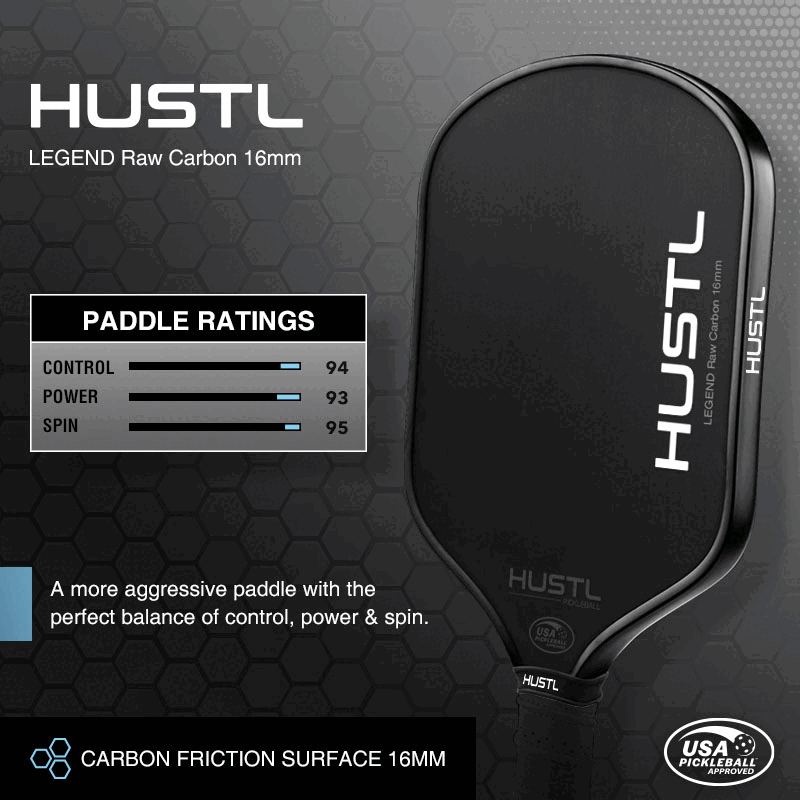 HUSTL LEGEND RAW CARBON 16mm
USAPA Approved
Designed, Engineered & Tested In Australia

The HUSTL Legend has been designed for players who demand a hybrid of control power and spin.

The 16mm thick raw carbon face provides impressive responsiveness, allowing for precise shot placement and exceptional ball control. Experience enhanced spin capabilities, enabling you to add wicked spin to your shots and keep your opponents guessing.
The increased sweet spot is a result of the paddles optimised weight distribution which enhances swing speed, giving you that extra edge and power during fast-paced rallies.

The Legend has been designed to give you the right amount of touch at the NVZ plus enough pop and power when you need it most.
BUY NOW

Martin Simpkins
Gold Coast , AUS
I'm loving the HUSTL. Plenty of power and I'm getting great shape on the ball and I'm finding it more forgiving at the NVZ with the bigger sweet spot. I've been smashing the ball at the local in house comps.

Ian Goldie
Currumbin , AUS
I have a loan Hyperion which gives me more touch which at first I thought i needed, but the HUSTL also has similar touch but gives more power, which I also need. Very happy with the HUSTL performance.

Nattasha Mith
Sydney , Australia
Loving my new HUSTL, it has got the perfect balance of control, spin and power. Just what my game needed!